"Everything happens for a reason." – Aristotle
In the world of volunteering, Sakshi Mani, a post-secondary student at UBC, stands out for her passion and commitment. Her story is one of self-discovery, community service, and a deep dedication to inclusivity and accessibility.
Sakshi's journey began when she discovered British Columbia Mobility Opportunities Society (BCMOS) during her kinesiology studies at the University of British Columbia. Through word of mouth from friends and fellow students, Sakshi learned that BCMOS offered outdoor activities tailored for individuals with disabilities. Sakshi's friends shared stories of their involvement with BCMOS, particularly their role in coordinating hiking sessions, and she was drawn to the idea of helping people with disabilities enjoy outdoor adventures, especially those taking place on the water.
Sakshi shares: "I currently go to UBC, and a lot of people are finding ways to volunteer with the community. So I was looking for places to volunteer over the summer. And one of my friends in one of my classes also worked with BCMOS. And then he ended up being the volunteer coordinator for hiking. So it was him, as well as another one of my lab partners that told me about BCMOS. And they were like, 'Oh, yeah, they do it over the summer. You should definitely check them out.' "
She understands the importance of enjoying the outdoors when the weather is beautiful, and also how these activities could be accessible to those with disabilities, explaining, "I wanted to… see how they would work with people with disabilities and how they would get the opportunity to do some activities that they might not have been able to before."
Sakshi reflects on her first experiences, "Well, my initial experience started when I came to do one of the training sessions at False Creek. I thought it was really well organized and the people were super nice. The coordinators were also welcoming everyone with different abilities of kayaking"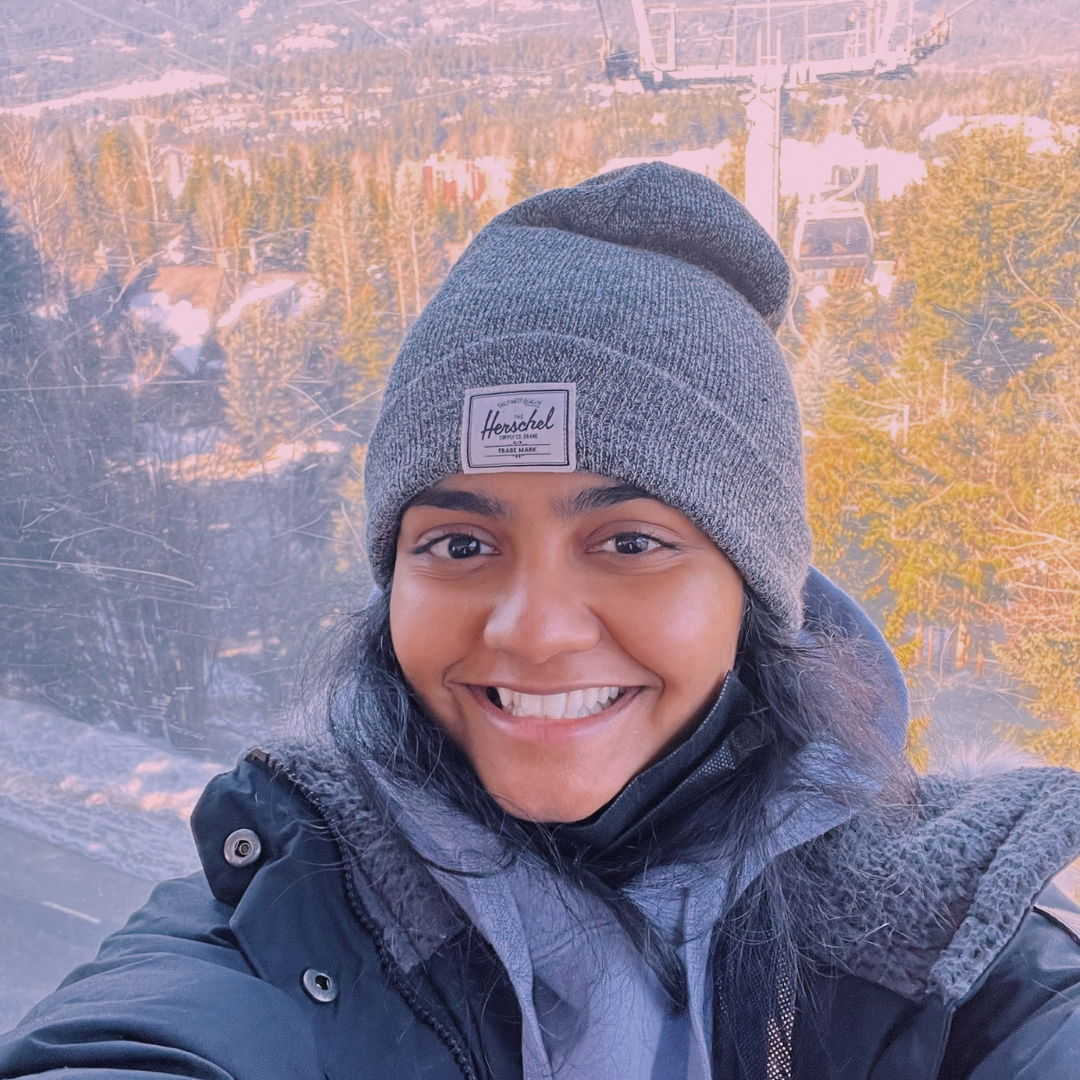 Sakshi's enthusiasm for outdoor activities, especially kayaking, made her a perfect fit for volunteering with BCMOS. She notes, "The organization's emphasis on safety and inclusivity was impressive. This resonated with me because I'm studying kinesiology, and I understand the importance of providing a safe and enjoyable experience for all participants. Finding a way to interact with new people, knowing specifically how and what to say, making sure everybody's comfortable, [and] making sure that the clients that come to BCMOS that you're taking out on the water or hiking, you're comfortable with them as well."

One of the most rewarding aspects of Sakshi's volunteering journey has been the connections she's built with BCMOS clients. Sakshi reminisces, "There's a couple clients, I would say are from kayaking, one is Neil, and the other one's Yannick. Both of them I currently work with at ICORD. So both of them come every couple of weeks there, and we have great conversations and we reminisce about our time on the water. And yeah, the friendship was formed because of our initial meeting."

Sakshi's motivation to volunteer with BCMOS is driven by the impact she sees on the clients. She shares, "I think sort of the impact that you have on your clients that come in, they're so eager to do the activity. They're so eager to get out in the water, or eager to get out and hike, that their energy and enthusiasm is something that you get excited about as well." For the clients she works with, Sakshi notes that, "it's not just an activity; you want to be super positive about it, super energetic and super helpful. They want, you know, their comfort, their individual needs met. As a volunteer, it is your duty to do that. So we focus on their comfort and individual needs, ensuring they have a positive and memorable adventure."
Sakshi's passion for kinesiology and her aspirations of becoming a physiotherapist are closely tied to her volunteering journey. She envisions bridging the gap between high-performance athletes and the broader population. In her eyes, everyone should have access to rehabilitation and recovery support, regardless of their physical abilities. She believes in prioritizing one's body, especially post-injury, as an essential aspect of healthcare.

Sakshi concludes with an inspiring message: "I have a saying. Whenever I go somewhere, old or new, or meet new people, I'm like, 'I just need that one adventure.' So, one adventure could change, you know, YOU. I think there's no better place to start than with volunteering." Her story serves as a reminder of the positive impact one person can make on the world, one adventure at a time.