"Do what you can, with what you have, where you are." – Theodore Roosevelt
The British Columbia Mobility Opportunities Society is grateful to have a volunteer like Shirin. Shirin has a professional background as an occupational therapist, but she wanted to be more active in the outdoors while also understanding how those with disabilities interact with the outdoors.
Shirin was first introduced to BCMOS when she received an email from the Disability Foundation, which introduced her to all the work done by the Foundation and its network of societies. It was from there she signed up as a volunteer. Being a graduate of UBC with a bachelor's degree in occupational therapy, Shirin was taught about self-care and productivity as they related to her prospective career. However, learning so little about leisure in her field of work, she wanted to expand her horizons on how the outdoors can uplift those with disabilities. She explained, "BCMOS gave me a chance to just… look beyond those basic fundamentals that we all have to get to in life and look at… how people can have more joy."
In her time with BCMOS, she's come to enjoy being in the company of other clients, be it one-on-one or in a group. During her time hiking experiences, she says, "It's been really nice to get out to some new trails and really social[ize], actually. So sometimes there's a pack of 10 to 15 of us going together with four clients and TrailRiders when we're doing the hiking." Shirin is also active as a volunteer with BCMOS' paddling program, saying that you get to know the person on a deeper level. On one kayaking trip, Shirin recalls, "I had a nice kayaking trip with one lady who was really sporty, and she really wanted to kind of like go at it hard, so we went all the way to the Burrard Bridge… like some people have never been on the water, and when they're kayaking or sailing, they feel the rhythm of the water."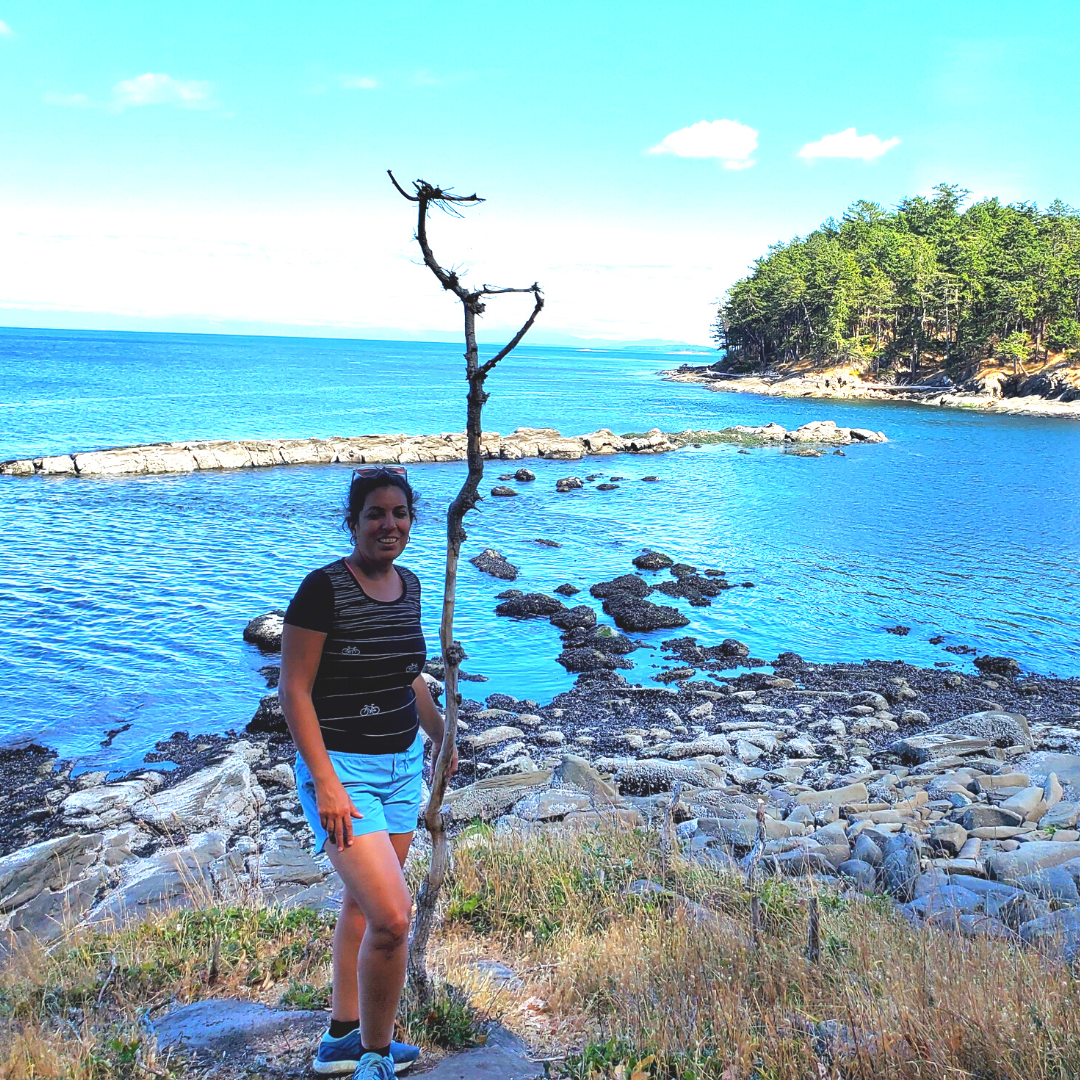 For Shirin, volunteering with BCMOS is about enjoying the outdoors with those around her. She explained that, "…some of them know each other, some of them are children who've met each other in other forms, so you feel like you're belonging to a sense of community,… and… I get to participate in the outdoors while the summer is still here, and we get to enjoy it."
Shirin, BCMOS greatly appreciates your warmth and sociability. Your willingness to dedicate personal time to listen to the stories and experiences of our clients, making them feel at home, is deeply valued by everyone at the Disability Foundation. We hope that your friendship and passion for the outdoors will inspire more individuals to join us in building a stronger and more connected community among our clients.