Rick Hansen named this boat The Iron Lady for Margaret Thatcher, the late former Prime Minister of the United Kingdom, after she gifted it to him. An action that would change the disability community and the sailing world forever.
The Iron Lady, all polished up in 2023.

She was on display at the Vancouver International Boat Show 2023, and will soon be a part of the BC Sports Hall of Fame
Rick had been on the Man in Motion World Tour to promote awareness about the potential of people with disabilities and the barriers they faced when he stopped in the United Kingdom. While there, he had the opportunity to learn to sail an adapted Sunbird sailboat. Out on the water, inspiration hit him like the waves smacking the boat's hull; sailing could bring a sense of freedom to people with disabilities.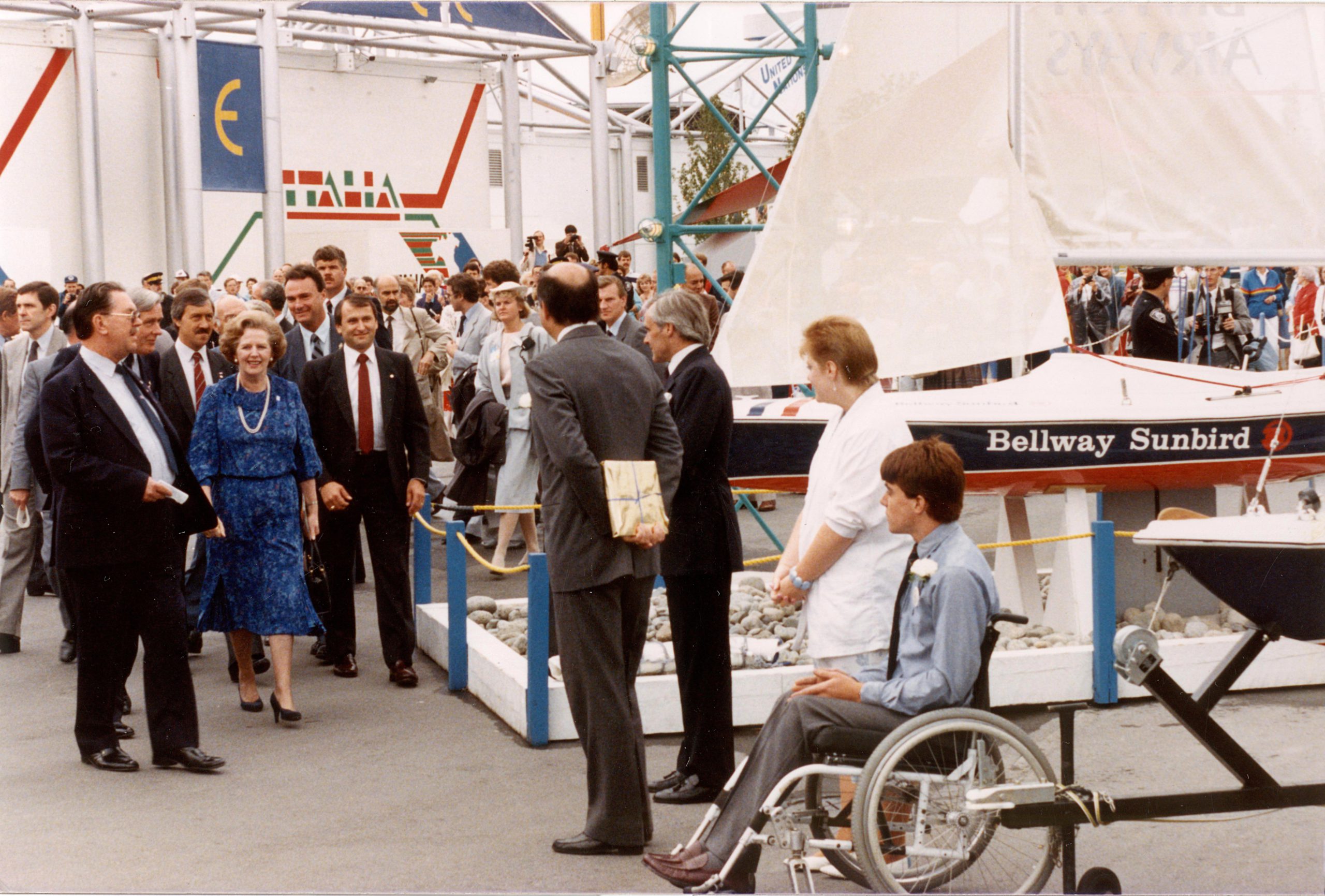 A few months later, Prime Minister Margaret Thatcher attended the 1986 Expo in Vancouver, where she gifted the adapted Sunbird sailboat to Rick. The gift was in celebration of the completion of Rick's Man in Motion Tour and, unbeknownst to all at the time, was a gift that would lead to lasting change.
Sometime later, Sam Sullivan, a community leader with quadriplegia from a skiing accident, reached out to Rick wanting to borrow the boat to try out adaptive sailing.

Rick wanted the Iron Lady to be put to her best use, realizing the possibilities for people with disabilities to enjoy sailing and compete at any level. Sam had already done much for the disability community and had founded an association surrounding adaptive technology, The Tetra Society of North America.
So, Rick offered to gift the boat to Sam on the condition that Sam would start a new society around the Iron Lady and her potential. Sam took up this challenge, and in 1989 he formed the Disabled Sailing Association, now called the Adaptive Sailing Association of British Columbia (ASABC).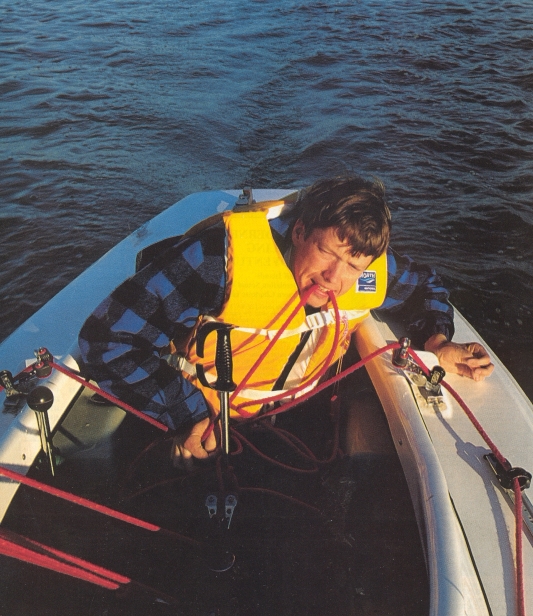 Our first summer, we had 22 total sails, and now we do upwards of 1000 per season!
Adaptive sailing spread globally; eventually, becoming an event at the Paralympics, and Sam would initiate the Mobility Cup National Regatta for people with disabilities.
Thank you, Margaret Thatcher, Rick Hansen, and Sam Sullivan, for changing the lives of people with disabilities one sail at a time.
Check out this YouTube video for more on the Iron Lady.

And to continue the story and learn more about the adapted sailboats that we now use for our program's fleet, check out Our Boats: Martin 16.