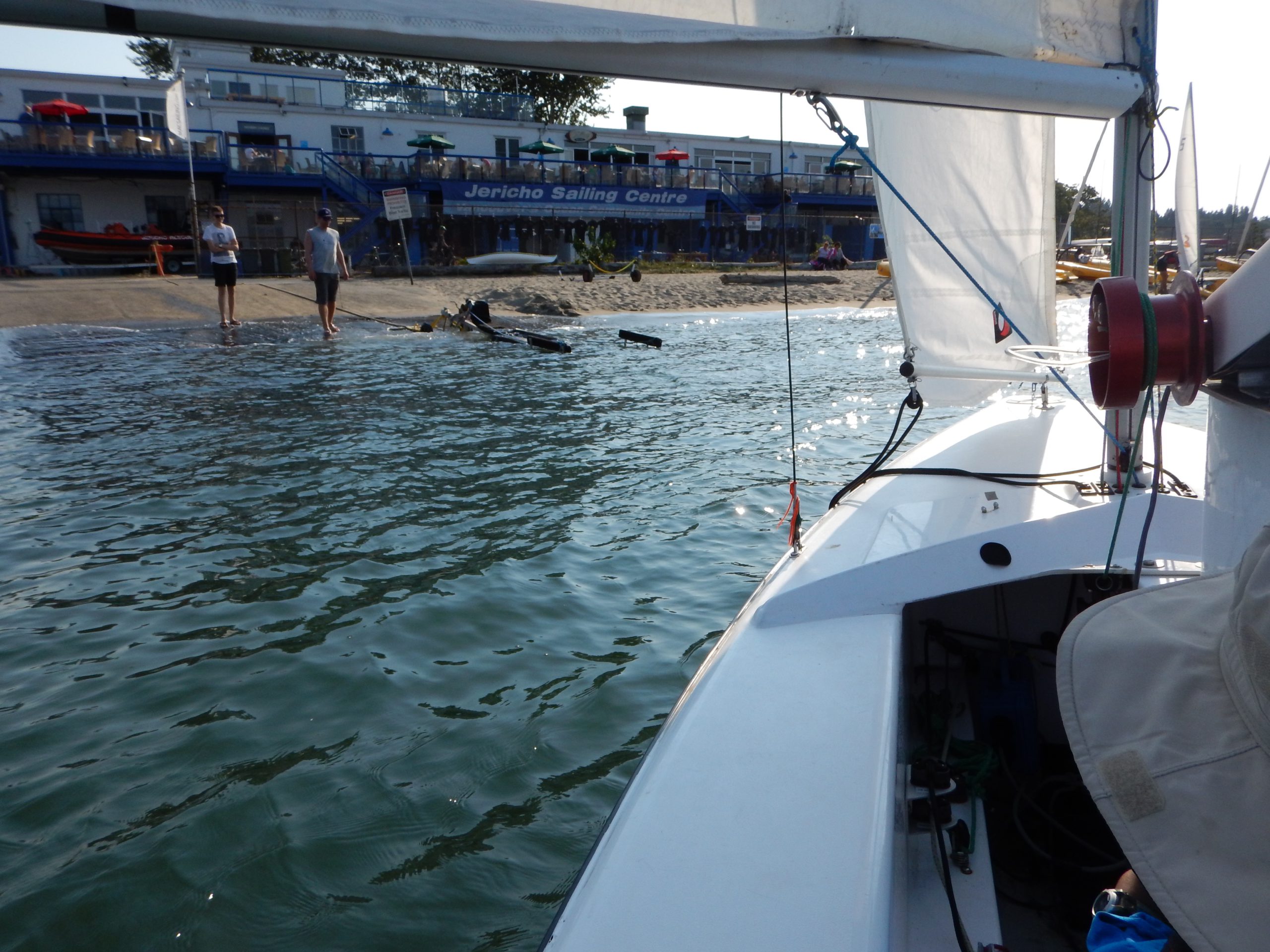 JOIN OUR ASABC
SAILING PROGRAM
We sail from the Jericho Sailing Centre in Vancouver using a fleet of Martin 16 sailboats.
The Martin 16 sailboat is designed specifically to be accessible for all levels of ability with the use of either joystick controls or sip 'n' puff technology. Participants range from novices to experienced racers who advance to join the Race Club, representing ASABC in local regattas and national competitions.
Sailing experiences are available to children aged eight and up.
ASABC has an electric hoist for sailors who need assistance transferring into and out of the Martin 16s. The hoist uses a sling which can fit sailors of all sizes and can also fit custom slings if the sailor brings one. The hoist is safe and comfortable for all sailors.
Here's How It Works:
The ASABC summer office is open weekly Wednesday to Sunday, 10 am – 6 pm to the end of the summer sailing season. Starting May 15th, you can book a sailing session directly online by clicking the button below, or contact us by phone at our summer office.
New: We have heard over the last number of years that the sailing season fills up quickly. This year we have made a few changes to ensure that more people have an opportunity to sail with ASABC. Please note the following change to our booking process:
From May 15 to June 19th, we are only accepting booking for May and June. On June 20th, we will start taking bookings for July. Booking for August begins on July 20th.
We hope this new booking format makes it easier for you to book a sailing time that fits your schedule. We look forward to seeing you out on the water.
If you have any questions about the booking system, please email Sunny at sailing@asabc.org.
We offer one-hour sailing experiences, with boats launched every half hour between 11 am to 5 pm, Wednesday through Sunday.
Individuals can book up to three sails at one time. Groups of three or more can only book one outing at a time.
You must be registered with us. This can be handled on the day before your first sail of the season – allow at least 20 minutes for registration. (Speed things along by downloading the registration form and filling it out ahead of time.)
Note our cancellation policy: we require four hours' notice from individual sailors, or 24 hours' from groups, in the event of cancellation. Anyone unable to contact us in sufficient time will pay for the missed sail.
If you plan to sail more than four times, you will be encouraged to purchase a Jericho Membership to help with the costs of running the centre.
The 2023 sailing season will run from May 24 – August 31st.
Cost:
Annual ASABC enrolment $10
(Includes introductory sail for first-time sailors only)
Individual sails for adults $10
Individual sails for children ages
8+ FREE
We encourage you to be prepared for a variety of temperature extremes when going sailing. It's a good idea to bring:
Light sweater, waterproof jacket/rain gear, wind jacket
(we have waterproof pants if needed)
Sun hat, toque, gloves
Sun lotion, sunglasses, towel
Parking
Pay parking is available adjacent to the ASABC office.
Meet Annie!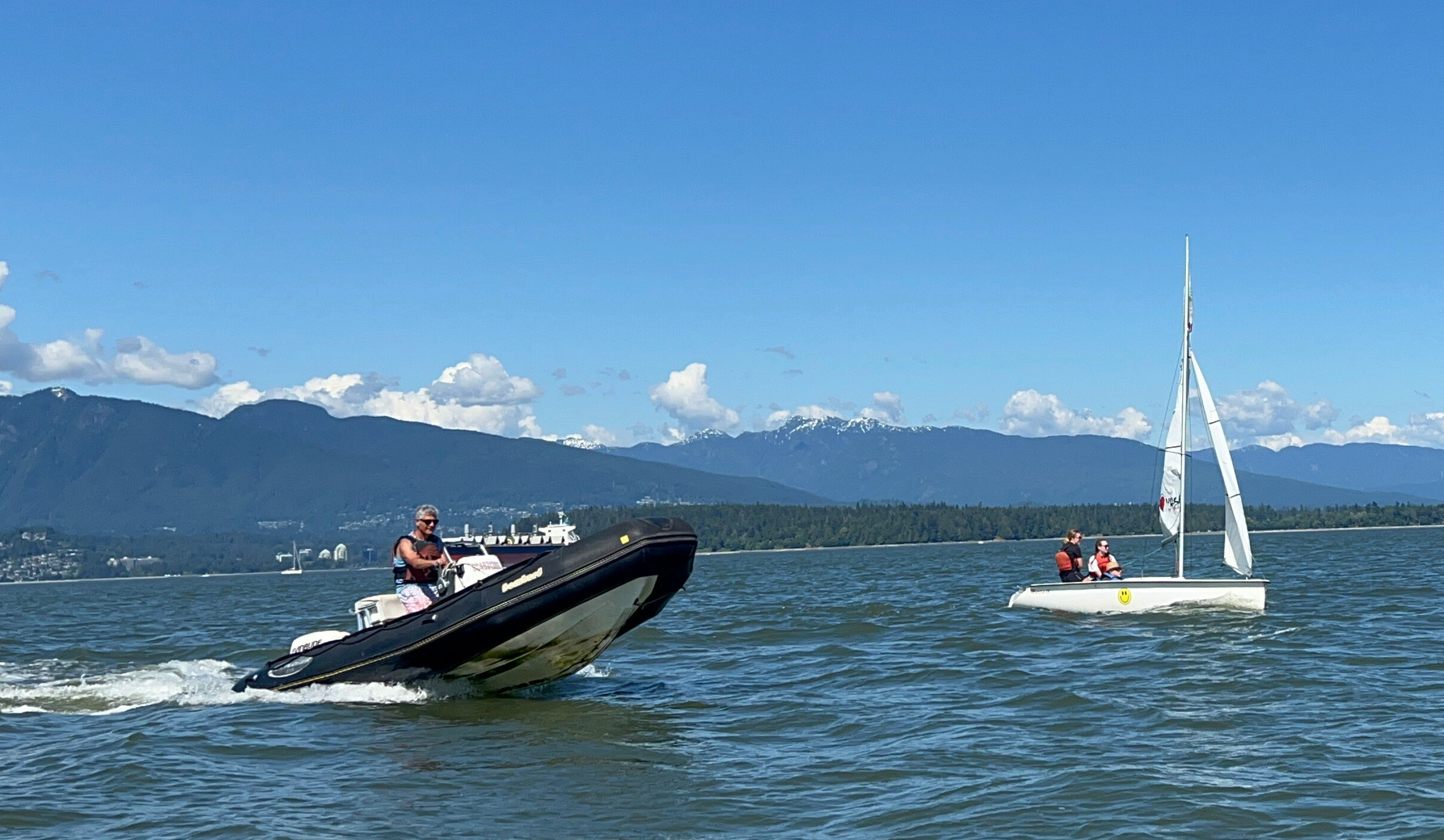 The 'Annie' is a 4.8 inflatable zodiac powerboat that provides assistance to ASABC's Martin 16s for emergency rescues, on-water boat repairs, towing, and assistance to solo sailors on the water.
During regattas, 'Annie' functions as a coach boat, allowing the instructors to provide racing advice and tune boats between races.
---
The Disability Foundation and its affiliated societies comply with COVID-19 protocols as determined by the provincial health authorities (e.g., BC: https://www.worksafebc.com/en/covid-19). Our workers and volunteers will follow such protocols and must be vaccinated to work with and within our organizations (offices, program locations, and home visits), unless a medical exemption is in place. To protect our workers and volunteers, we expect our clients and partners to comply with COVID-19 health and safety regulations which means fully vaccinated unless there is a medical exemption.
Thank you for making everyone's health and safety the top priority.