Donate to the Adaptive Sailing Association of BC
Joshua Gentis Hall is a young man with a winning smile, a playful nature, and an unquenchable zest for life. As his mom Michelle says, he is a true "social animal" – his favourite activity is anything that involves being around other people.
Joshua has a rare genetic disorder which means that his brain has difficulty communicating with his body. He spends most of his time in a wheelchair, needs help with even the most basic tasks, and is unable to speak.
Josh enjoys many outdoor activities, but he fell in love with sailing about ten years ago after attending his first Kids' Day at the Jericho Sailing Centre. Since then, every season he has relished the joy and independence of ditching his wheelchair and setting sail on the sparkling waters of English Bay. Back on shore, he looks forward to the happy, bustling atmosphere in the clubhouse and to re-connecting with the friends he has made.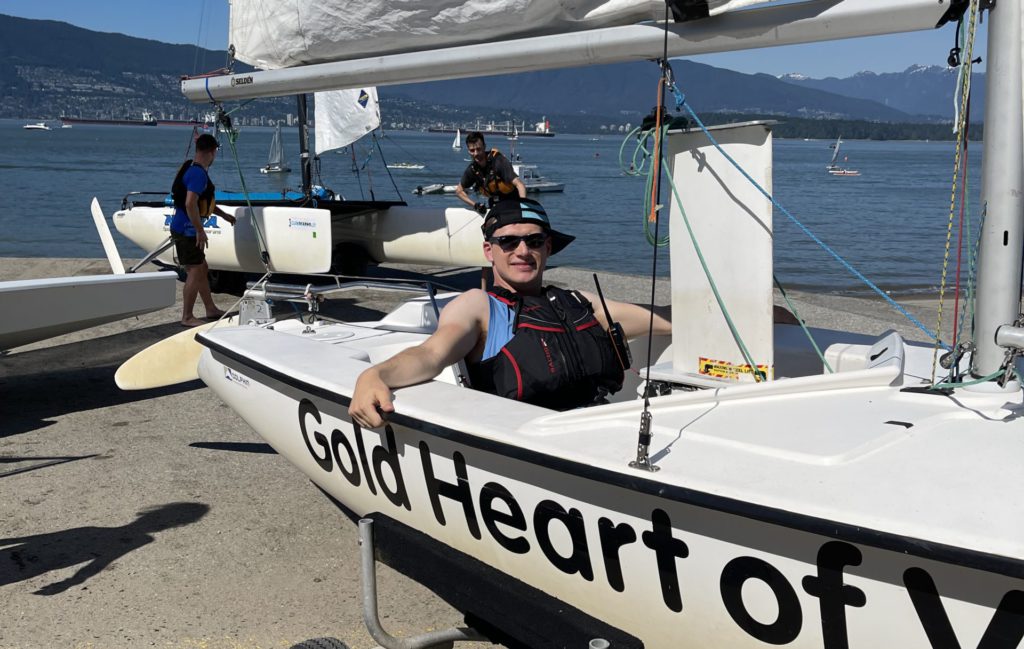 Donor support makes it possible for the Adaptive Sailing Association of BC (ASABC), formerly the Disabled Sailing Association of BC (DSABC), to maintain our fleet of 16 specially adapted Martin 16 sailboats, to provide employment to young people with sailing skills as companion sailors, to host special events like Kids' Days, and to cover a host of other very much needed equipment and supplies to make adaptive sailing a reality.
But this is only the beginning of what your generous support will actually accomplish.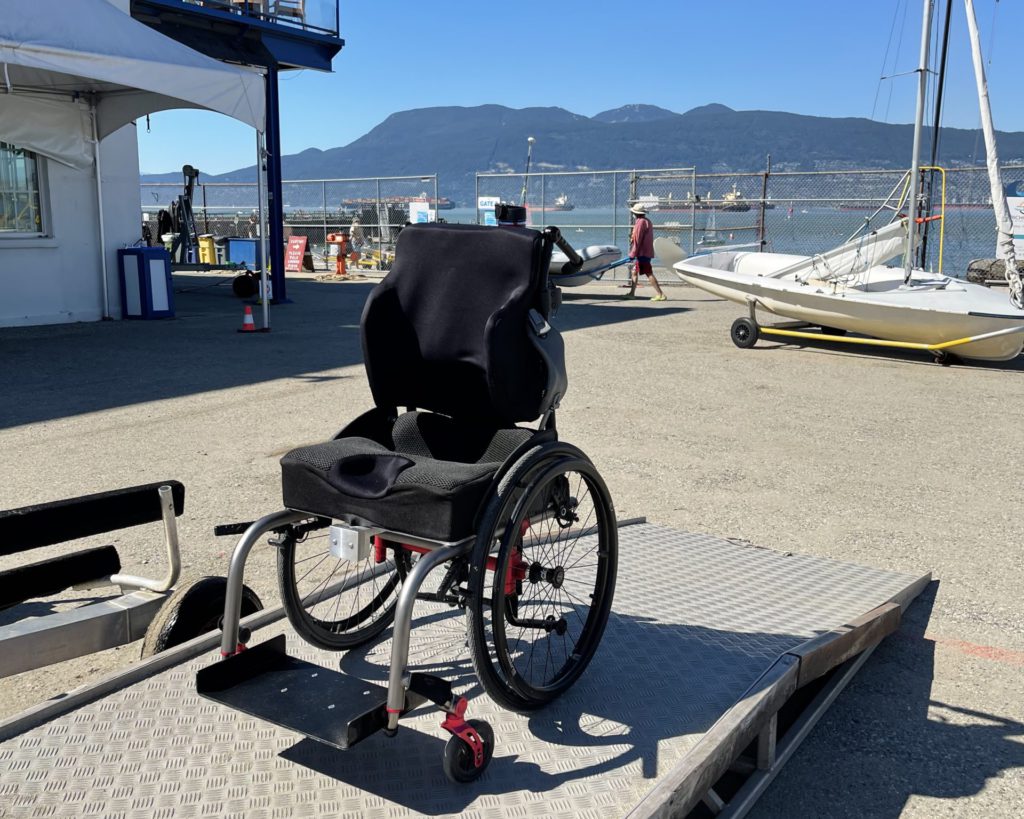 With your donation, you are demonstrating your belief in a community that values compassion, inclusion and opportunity for people with disabilities. You are helping to lower barriers and reduce stigma. You are instilling a life-long interest in outdoor activities and a healthy lifestyle. You are promoting the confidence that inevitably builds as our sailors gain skills on the water and on shore.
Simply put, you are changing lives. Not only the lives of people living with disabilities, but also those who gain the opportunity to understand that people with disabilities want to be treated just like everyone else.
Your donation can help others live a life filled with meaning, joy and opportunity.
Thank you for your consideration of a gift to the Adaptive Sailing Association of BC. Your support will be appreciated during every one of the 1000+ sailing sessions enjoyed this season.